ActionCOACH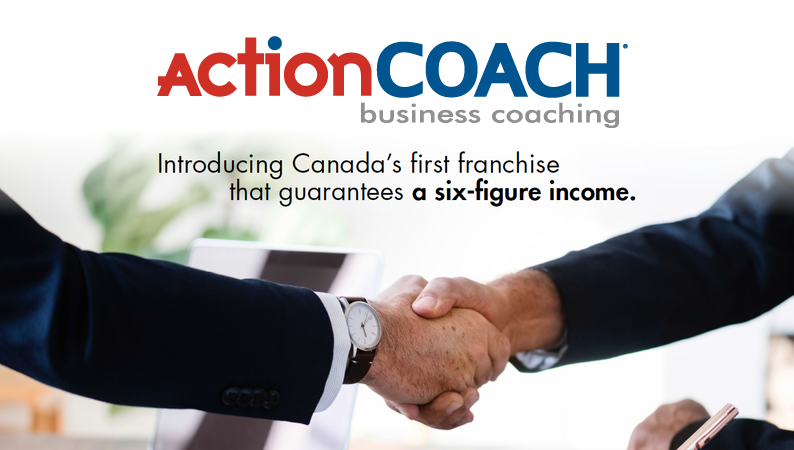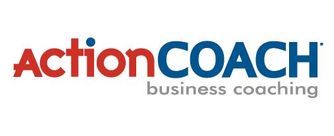 Opportunity details

| | |
| --- | --- |
| Type | Franchise |
| Cash Required | $10,000 |
| Total Investment | Starting at $68,000 |
| | |
| --- | --- |
| Total Units | 970 |
| Total Units (USA) | 16 |
| Available In These States: | |
| International Availability: | |
| Year Founded | 1993 |
ActionCOACH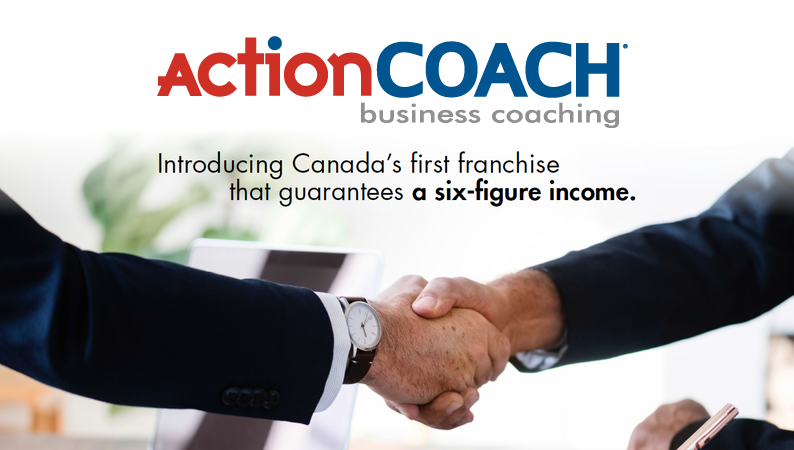 Want to help other businesses thrive? Business coaching has never been more important or more widely adopted than it is today. And that trend is only increasing. ActionCOACH has been labeled as "The World's Largest and Most Reputable Business Coaching Company" and we want YOU to have an opportunity to join us!
Do you want to improve your personal lifestyle, income, wealth, equity and eliminate your debt? Do you want to be able to help others? Do you want balance in your life so you can spend more time with your family? Do you want to be part of an organization that offers mentorship and guidance to success? An ActionCOACH franchise might be the right choice for you. With the license you are granted, you'll receive the tools, support, and business systems that work in any business, anywhere, any time.
Introducing Canada's first franchise that guarantees a six figure income: ActionCOACH Canada.
As part of the world's largest business coaching franchise, with over 25 years experience and tens of thousands of happy clients, we're now expanding across Canada and looking for 47 amazing entrepreneurs to open and run their own Business Coaching Firms. 

If you want to build a six or even a seven figure income, believe you have what it takes to mentor and support a team of business coaches, we encourage you to learn more about ActionCOACH Canada, our income guarantee, our new exclusive territories and more.
Our mission is to help Canadian Business Coaches realize their dreams by empowering their clients to reach and exceed their personal and professional goals. We also want our Business Coaches to realize their goals of financial freedom, ultimately having control of their time to serve others while at the same time making a great income to support themselves and their families. This will allow us to fulfill the ActionCOACH goal of world abundance through business re-education.
As an ActionCOACH, you will help other entrepreneurs and business owners in your community grow, create jobs, and build a stronger economic environment in your region.
Discover the two franchise models offered by ActionCOACH
Buying a franchise with ActionCOACH gives you added stability and proven systems guaranteed to make businesses successful, including your own!
Practice Franchise
Are you still looking for a profitable business where you can leverage your business skills and passion to help other business owners succeed? Becoming an ActionCOACH Practice Owner is your fastest route to fulfillment and to start generating high profit margins with low overhead.
Firm Franchise
Are you an entrepreneur interested in creating a business coaching practice where you can scale and help other business owners in your region? Becoming an ActionCOACH Firm Owner is a proven model that allows you to grow while not being restricted to the historical business coaching structure of a sole proprietor.
Multiple Territories
Watch our videos, then, if you like what you hear and see, fill in the information form to opt in for a detailed brochure and instant access to a detailed website explaining this and much more.