Petmobile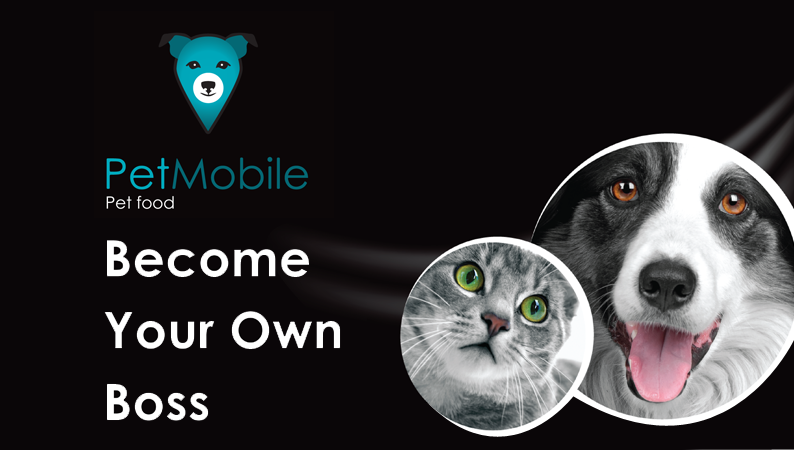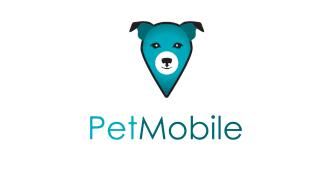 Opportunity details

| | |
| --- | --- |
| Type | Business opportunity |
| Cash Required | $2,500 |
| Total Investment | $6,000 |
| | |
| --- | --- |
| Total Units | 180 |
| Total Units (USA) | |
| Available In These States: | CA , FL , NY |
| International Availability: | Canada, Middle East, Africa |
| Year Founded | 1996 |
Petmobile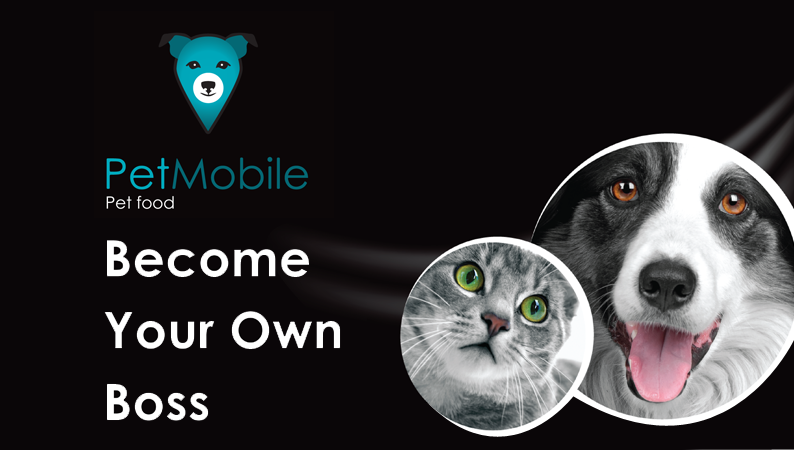 Petmobile is a home delivery service of high quality pet foods and accessories. Become an independent distributor in California, New York or Florida.
* OPPORTUNITY ONLY AVAILABLE IN NEW YORK, CALIFORNIA AND FLORIDA *


5 good reasons to join the team
Reasonable fee of $6,000
Exclusive start-up program
Guaranteed opening inventory supported by Petmobile
Exclusive territory
Financing available

Founded in 1996, Petmobile is new concept made for the US market specializing in the home delivery of pet food and accessories.
Petmobile has been committed to offering its customers a wide selection of high-quality foods as well as over 10,000 products and accessories for every kind of pet.
Focused on the future, the Petmobile concept is made for dynamic entrepreneurs who want to join an expanding team.

Petmobile Advantages
No Initial or Continuing Franchise Fees
A Petmobile distributorship will give you the same benefits as a franchise without the need to pay any expenses or royalty fees.


Exclusive Territory
You are assigned, at no cost to you, an exclusive territory suited to your needs. The distributorship belongs to you, so you are at liberty to sell it based on your sales figures.


Exclusive Trademarks
Petmobile is a registered trademark that can only be used by Petmobile distributors.
High-Quality Products
Petmobile pet foods are high-quality products whose formulas are specifically designed for the company by an industry expert; they contain no coloring or artificial flavours, and only natural preservatives are used. The Petmobile product line includes an extensive range of foods for dogs, cats, birds, rabbits, hamsters, and other household pets. In all, more than 35 quality formulas are available.


Competitive Prices


Free Promotions


Personalized Service


Extensive and Ongoing Training
You will be taught everything there is to know about Petmobile to ensure you are comfortable explaining its features and benefits to your customers. This will help you maximize your sales efforts and provide your customers with top-notch service.

Sales training is geared to ensuring that every distributor uses the same professional and efficient approach. You will also receive coaching on delivery route optimization to serve a wider base of customers. When you join the Petmobile team, you get to work with experienced professionals (other distributors, agronomists, accountants, etc.) who will be pleased to guide you.
Secure Intranet Site


Excellent Earning Potential


Moderate Start-Up Cost
A start-up cost of $6,000 to acquire a distributorship will cover the essential expenses needed to launch your new business: training, advertising material, uniforms, samples for the probationary period, temporary vehicle lettering, as well as software and transactional Web site customization.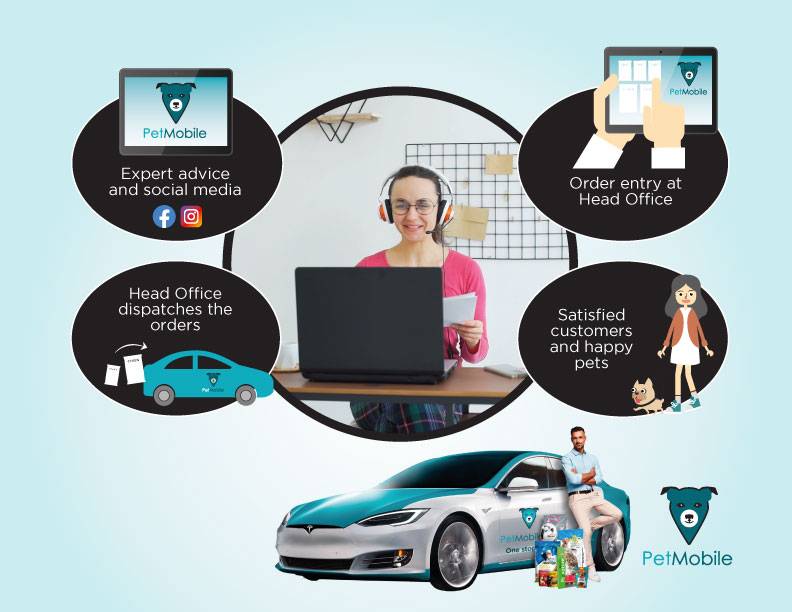 How it works
Prospecting

Petmobile distributors source new customers in a variety of ways, including social media to meet pet owners and to give them free Petmobile pet food samples. The use of our social media platforms will also assist in the development of gathering new customer leads for your business.


Work Schedule

Most beginner distributors dedicate six hours per day to their prospecting activities, usually from 11 a.m. to 1 p.m. and from 5 p.m. to 9 p.m.


Business Development

Business development is mainly done through your personal and our corporate Facebook accounts, the platform itself, the drop-off points and by displaying your vehicle lettering. Your training will also allow you to explain the benefits of our products and attract customers from competing brands to choose our products.


Income

The average purchase for a pet is between $80 and $90 every five weeks.


Master Franchise Opportunity
If you already have experience with franchising and have strong management and recruitment skills, you might be interested in a Master Franchise!
Your role will be to recruit franchisees in a specific area and take them under your wing. You will support them and train them while they prepare to open their franchise.
PetMobile Master Franchises are available for only $35,000 !
Coming soon!
Store base