Krown – Automotive Rust Protection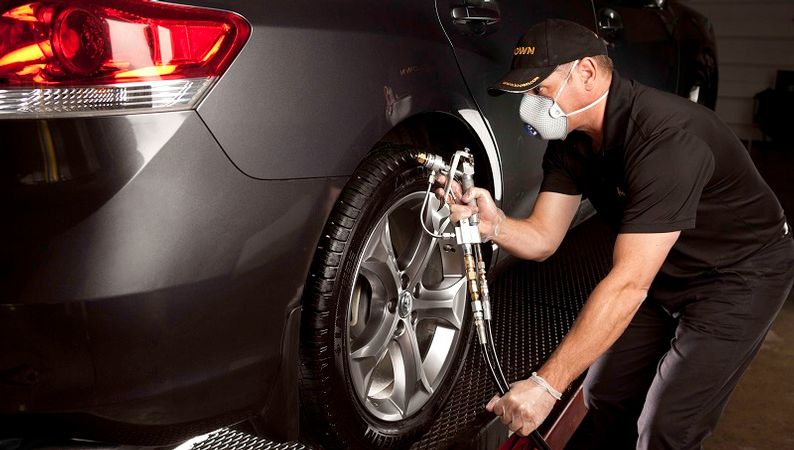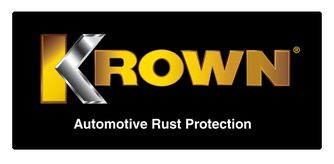 Opportunity details

| | |
| --- | --- |
| Type | Business opportunity |
| Cash Required | $15,000 |
| Total Investment | $15,000 |
| | |
| --- | --- |
| Total Units | 325 |
| Total Units (USA) | 52 |
| Available In These States: | All States |
| International Availability: | Canada |
| Year Founded | 1986 |
Krown – Automotive Rust Protection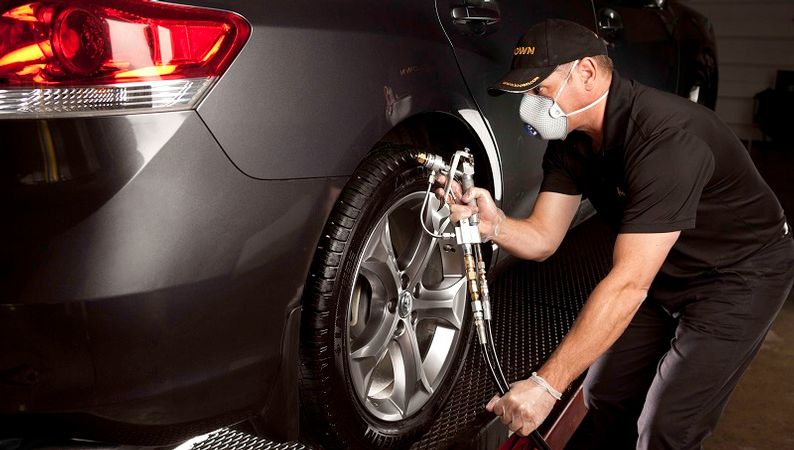 Few people realize how prevalent and how profitable the demand for automobile rust protection has become. Yet Krown has proven the growth possibilities time and time again.
Over the past few years, Krown has become one of the fastest growing dealership networks across Canada. The secret to our success is actually quite simple: First, we specialize in automobile rust protection and service. We have become recognized as the experts in our market.
Second, and most important, we offer a proven product line, application program and warranty program– all of which are demonstrably unique and superior to the competition.
And third, our entire operation is based upon established business principles, a stable management team, and a commitment to growth through quality and service.
The Krown dealership concept capitalizes on our superior product and service combination – and takes advantage of the long-term trends (in both Canada and the United States) toward longer car ownership and dealership specialization.
A FIRST TIME OPPORTUNITY
Today, due to our broad acceptance into the Canadian market, Krown is expanding within and outside Canada. Business right within selected growth areas will be made available to certain qualified investors and may only come once in a lifetime.
DISCOVER THE GOLDEN OPPORTUNITY IN RUST PROTECTION
Few people realize how prevalent and how profitable the demand for automobile rust protection has become. Yet Krown has proven the growth possibilities time and time again.
Now, with new changes sweeping America, Krown is proud to be where the action is. As the demographic bulge called the baby boom moves toward the middle years, anticipated trends which favour Krown are turning into long range realities.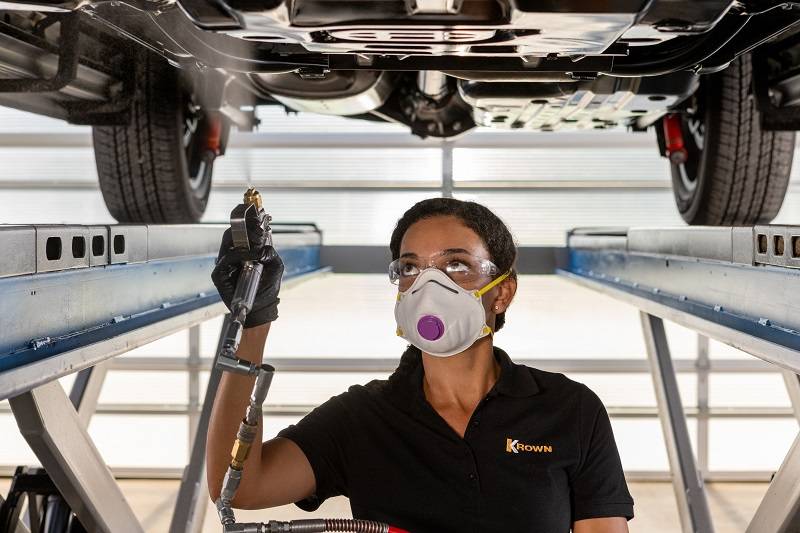 THE KROWN PRODUCT
The Krown formula is a clear, multi-chemical product with the following properties and advantages:
It provides complete coverage against rust and corrosion for both new and used vehicles.
It actually penetrates into and behind seams, cracks, and crevices – the locations which cause the majority of rust problems.
It is not a coating. Instead, it is a complete treatment which creeps into the inner metal folds of the vehicle.
It actually lifts moisture off metal.
The formula stays active as an invisible barrier to repel moisture and salt from re-entering the metal.
It is proven to be superior to the competition's sealants, oil sprays, and electronic devices.
It penetrates through existing sealant products, such as tars and waxes, to dispel moisture that might have become trapped inside or behind.
The formula can also be applied to areas not reached by conventional products, such as around chrome trims, mirrors, windshield, door locks, door handles, headlights, and tail lights.
The formula also lubricates window and door mechanisms, friction points, electrical systems and brake lines.
Unlike oils that are toxic, dirty, and flammable, Krown's formula is clean, safe, non-toxic, and non-flammable.
Also, unlike oils that actually attract dirt and moisture, Krown, because it is clean, continues to dispel moisture.
THE KROWN ADVANTAGES
Consider all of the advantages of owning a Krown Dealership. You get:
An opportunity to get in on the ground floor of Krown's expansion.

An established rust inhibitor product that has been proven to be superior to anything the competition has to offer.

An exclusive annual application program and warranty program that far surpasses everything else in the industry. Your customers come back, year after year.

Proven systems for operating your business, marketing products and servicing customers.

A cash business that can provide you with high profit potential through low overhead and minimum start-up costs.

A system that can work for an owner with or without previous car care experience.

The prestige and peace of mind being associated with a large and highly successful international dealership organization.

The fun and satisfaction of providing a fool-proof solution to fine automobile owners.

The pride of being the best in the business.

Full technical training is provided.